Furnace on the fritz? A/C issues making you sweat?
Water heater misbehaving?
Comfort Solutions has you covered. We're experts at installation, repair, and servicing of furnaces, air conditioners, boilers, water heaters, fireplaces, and more.
Comfort Solutions has been Eastern Iowa's full-service heating and cooling specialist for over 30 years. Our technicians know the area—and their way around a furnace, air conditioner, water heater, and more. They also know that treating our customers with fairness, respect, and courtesy is the way to keep them coming back. So you can rest assured that when Comfort Solutions is your heating and air conditioning contractor, you'll get an expert in not only heating and cooling installation and repair, but also in customer service.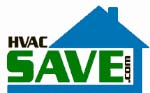 Certified SAVE heating/cooling contractor. What does this mean for you? A new furnace or air conditioning system is a big investment, you want to make sure your new install comes with an HVAC SAVE rating. An HVAC SAVE rating goes above and beyond the standard installation by having your contractor prove how well your system is performing after it's installed.
By getting an HVAC SAVE rating you can ensure that your new investment is performing properly, adding comfort to your home and saving you money on your heating and cooling bills.
Comfort Solutions is a SAVE certified contractor and can provide this rating for you. With this certification we can also help handle the processing of applicable rebates on new and replacement furnace and air conditioning equipment. Call us for details.
Comfort Solutions is an authorized dealer for Lennox, Heil, A.O. Smith, and Aprilaire. Our technicians are also able to service other makes and models. Give us a call, we would be glad to help.
NEW! Schedule an appointment for service online.
Customer testimonial:

"We want you to know how much we appreciated your advice as we looked for ways to improve our heating and cooling system. We are looking forward to warmer winters, cooler summers, and lower utility bills. We also want you to know how impressed we were with Chris and Sean. Thanks again!"

—Ken and Ann, homeowners